After a few more months than orig­i­nal­ly planned, I today was able to pub­lish my first book: The Mind­ful Rev­o­lu­tion — How to man­age the com­plex­i­ty of the world we have cre­at­ed. Although used to man­age projects, I com­plete­ly under­es­ti­mat­ed the effort to write a book while grow­ing a com­pa­ny, hav­ing fun, and being faced with a quite new expe­ri­ence called a pan­dem­ic. Now, I'm glad it's done and I'd be happy to dis­cuss The Mind­ful Rev­o­lu­tion with you!
Mankind has learned to devel­op tech­nol­o­gy that adds con­ve­nience to life by instru­men­tal­iz­ing inher­ent human capa­bil­i­ties, such as lan­guage and sto­ry­telling — dur­ing the phase of the Cog­ni­tive Rev­o­lu­tion, some 70−30,000 years ago. How­ev­er, humankind found itself at the top of the food chain of all liv­ing beings in a blink of his­to­ry; where­as other ani­mals used mil­lions of years to devel­op fur­ther, humans suc­ceed­ed from eat­ing big­ger ani­mals' left­overs to build AI-powered machines with­in a few thou­sand years. This evo­lu­tion­ary short track is the main rea­son for today's chal­lenges, such as the destruc­tion of our ecosys­tems and wars. As Yuval Harari puts it: Humans aren't wolves but rather resem­ble a sheep flock that — thanks to a freak of nature — have learned to build tanks and nuclear weapons. And sheep armed with weapons are far more dan­ger­ous than wolves. Humans have nei­ther learned to cope with these chal­lenges com­ing with their new abil­i­ties nor have we learned to use our brains in an ade­quate evo­lu­tion­ary way.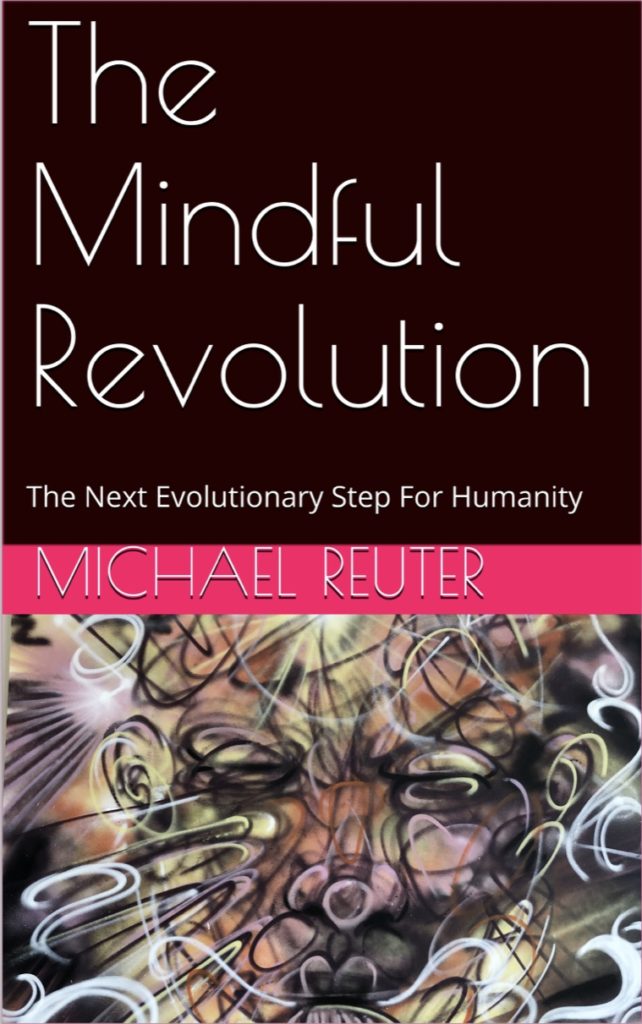 Now, being con­front­ed with obvi­ous, immi­nent chal­lenges, such as cli­mate cri­sis, migra­tion, and glob­al polit­i­cal ten­sions, we can't rely on improv­ing tech­nol­o­gy fur­ther in a lin­ear way. We can't rely on build­ing slight­ly bet­ter tech when giant chal­lenges are loom­ing. We must ini­ti­ate a par­a­digm shift, a change of our own inher­ent sys­tem — we must improve our­selves — since our cur­rent human capa­bil­i­ties prove to be insuf­fi­cient for solv­ing these chal­lenges. We are over­whelmed, and we are only start­ing to real­ize this men­tal over­load. Unfor­tu­nate­ly, the typ­i­cal human reac­tion of being over­whelmed is either to ignore the prob­lem, to run away, or to be pan­icked. None of which is help­ful. Think about it and you will find many prac­ti­cal exam­ples for each of these three cop­ing strategies.
The Mind­ful Rev­o­lu­tion — How To Man­age Complexity
The sys­temic change we have to ini­ti­ate now is that we enhance our­selves in a way that enables us to solve these chal­lenges, quick­ly. Obvi­ous­ly, the chal­lenge lies in being unable to solve exist­ing prob­lems with the same level of con­scious­ness that cre­at­ed them. The good news is that there is a way of self-enhancement that can be embarked on by every­body. Each indi­vid­ual can (and should) start work­ing today on her per­son­al improve­ment. By unleash­ing our inher­ent human poten­tial that we have only frac­tion­al­ly mate­ri­al­ized by now, we not only improve our­selves, our per­for­mance, but we con­scious­ly con­tribute to the next evo­lu­tion­ary step of humankind, the Mind­ful Rev­o­lu­tion. The Mind­ful Rev­o­lu­tion will prove to become a sim­i­lar quan­tum leap for human­i­ty as the Cog­ni­tive Rev­o­lu­tion 30,000 years ago. His­to­ri­ans aren't com­plete­ly sure, why Sapi­ens sur­vived and Homo Flo­ren­sis, Nean­derthals, and oth­ers did not. Pre­sum­ably, Sapi­ens suc­ceed­ed because of their greater capa­bil­i­ties, main­ly derived from their big­ger brains. Now is the time for the next evo­lu­tion­ary step of Sapi­ens: we can choose: com­plete dis­tinc­tion of our species — or The Mind­ful Rev­o­lu­tion.